Valery Goreglyad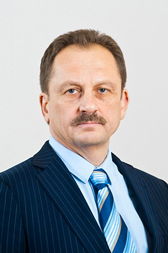 Expertise
More than 20 years in finance and audit.
Professional background
From 2013 has been serving as the Chief auditor at Bank of Russia. Earlier had been the Deputy Chairman of the Account Chamber of the Russian Federation for 3 years. Since 1994 had been holding various offices in Committees for Budget, Tax Policy, Finance, Foreign Exchange, and Customs Regulation and Banking of the Federation Council of the Russian Federation Federal Assembly.
Educational background
Moscow Aviation Institute.