Bella Zlatkis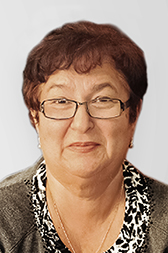 Chairwoman of the National Settlement Depository (NSD) Supervisory Board.
Expertise
More than 40 years in finance.
Professional background
In the last ten years Bella Zlatkis has been a Deputy Chair of Sberbank Executive Board. Earlier had been holding an office in the Ministry of Ministry of Finance for more than 30 years.
Educational background
Moscow Finance Institute, a degree in economics.