Sergey Lykov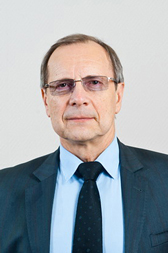 Chairman of NCC Clearing Bank Supervisory Board.
Expertise
More than 30 years in banking sector.
Professional background
From 2005 has been serving as the Deputy Chairman at Vnesheconombank. Earleir had been working for Eurofinance Mosnarbank, Mosbusinessbank and Eurofinance Commercial Bank.
In 1981-1982 held an office in East-West United Bank (Luxemburg), served for Gosbank of the USSR.
Educational background
Moscow Institute of Finance, International Economic Relations, a degree in economics.