Maria Gordon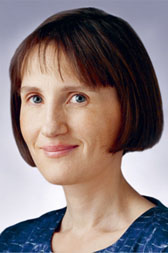 Expertise area
Finance professional with nearly two decades of investment experience in equity and debt capital markets.
Professional background
2010-2014 PIMCO Portfolio manager.
1998-2010 GOLDMAN SACHS ASSET MANAGEMENT, Managing Director.
1992-1996 THE WASHINGTON POST, MOSCOW BUREAU, Reporter.
Education
Harvard Business School, Governing for Non-Profit Excellence, 2014.
Harvard Business School, Making Corporate Boards More Effective CFA Institute, Chartered Financial Analyst, 2001.
The Fletcher School of Law and Diplomacy, Tufts University, MALD, 1998.
University of Wisconsin, BA in Political Science, 1995.