Maxim Lapin, Chief Financial Officer (CFO), Member of the Executive Board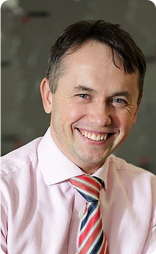 Maxim Lapin
Max Lapin was born in 1979.
Maх Lapin obtained a summa cum laude masters degree in financial economics from the Moscow State University, and graduated within top 3% of the MBA'07 class from the Columbia Business School, majoring in corporate finance. He is a dedicated follower of the beyond budgeting management philosophy, applied mathematics, econometrics, big data and digital marketing.
Before joining Moscow Exchange Max Lapin was a member of the Management Board and a Business Development Director at MMK. Before MMK he was in charge of Planning and Analysis at Sibur. Previously, Max worked with the Moscow office of McKinsey & Company where he focused on strategy and operational efficiency in the industrial and banking sectors.
Max Lapin was appointed as the Chief Financial Officer and the Member of the Executive Board of Moscow Exchange in September 2017.