Paul A. Bodart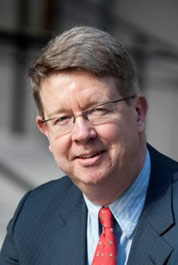 Area of expertise
Over 30 years of experience in depositary services, banking and finance.
Professional background
Paul Bodart has been an independent Board member and a member of the audit committee at Belfius SA/NV since September 2016. He has been an independent Board member at the National Settlement Depository since June 2014. He chairs the strategy committee at NSD.
He is active in some charity and social organisations. He is also a professor at the Solvay Business School in Brussels. Between July 2012 and December 2015, he served as a non-central-bank member of the T2S Board. He retired from The Bank of New York Mellon on 30 September 2012. Prior to that, Paul held various positions at JP Morgan Group and ABN/AMRO Bank.
Education & training
Master degree in Engineering from the University of Louvain, Belgium in 1976.
Master in Business Administration (MBA) from INSEAD, Fontainebleau, France in 1987.