For foreign issuers
Admission of foreign issuers' securities to trading
Admission of foreign securities to trading on Moscow Exchange is possible either via direct access or via issuing Russian depositary receipts representing foreign issuers' securities by inclusion of such securities to the
List of securities admitted to trading
(further – List).
1
— "Recognized listing" – listing on the stock exchange that meets
the criteria set by the bank of Russia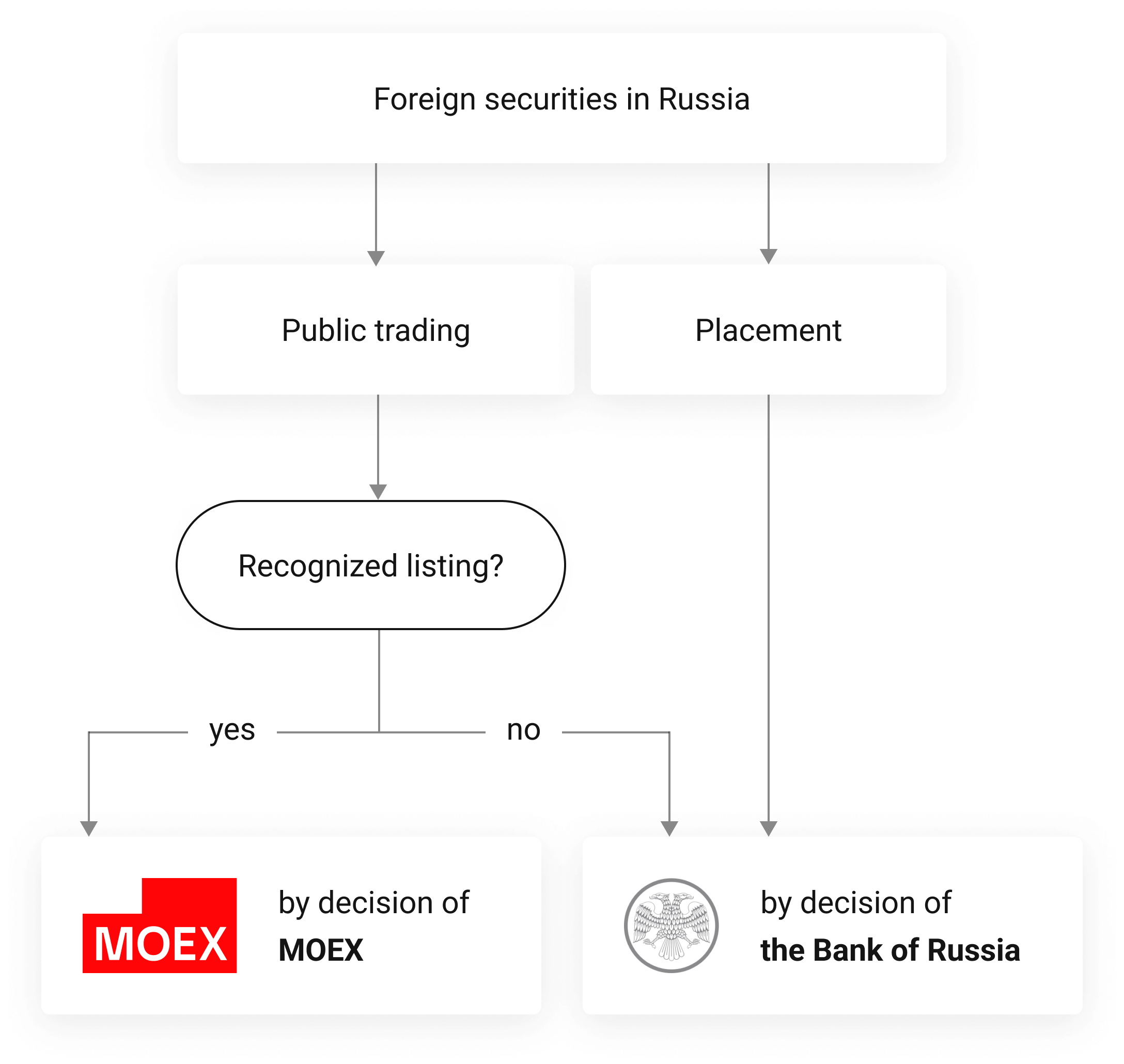 Foreign securities are admitted to placement and circulation in Russia under the following conditions:
ISIN and CFI codes assigned
Absence of Russian legislative or foreign legal limitations restricting public circulation of foreign securities in Russia
The securities are accepted for servicing by the settlement depositary;
Foreign securities of the following issuers may be admitted to trading in Russia:
Foreign organisations established in states with the relevant authorities of which the Bank of Russia has concluded agreements governing their cooperation. Due to the Bank of Russia joining IOSCO MMoU, list of such states was extended with IOSCO MMoU signatories
Foreign states specified above or of those states" central banks and administrative-territorial entities with separate legal capacity
International financial organisations on the list approved by the Russian government
Foreign organisations which securities have "recognized" listing
Requirements and limitations for securities intended for qualified investors apply to foreign securities not admitted to public placement and (or) circulation and to foreign financial instruments that are not qualified as securities.
Admission of foreign securities intended for qualified investors
Documents on listing of foreign securities