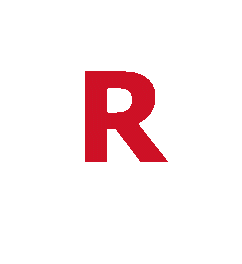 Responsible investing and sustainable growth

As sustainable finance becomes increasingly mainstream, and as the achievement of SDGs becomes ever more pressing, most exchanges already consider sustainability as a strategic goal.
The mobilization of finance is central to what exchanges do and the existence of well-functioning exchanges can, therefore, contribute to economic growth and development. As the Sustainable
Stock Exchanges initiative has declared, stock exchanges can play an important role to enable innovative financing mechanisms and promote a reorientation of financial markets through improved corporate sustainability reporting.
As a member of Sustainable Stock Exchanges, MOEX Group has incorporated the global trend toward responsible investing into its market environment. The Group sees responsible investment as an approach that explicitly acknowledges the relevance of ESG factors and long-term health and stability of the market to the investor. Responsible investment recognizes that the generation of long-term sustainable returns is dependent on stable, well-functioning and well-governed social, environmental, and economic systems.
On a regular basis, Moscow Exchange together with its issuers discuss feedback on new MOEX ESG products as part of the work of Bond Issuers Committee and find mutual solutions to improve services provided by MOEX.
MOEX Group supports sustainable growth and financial stability while ensuring the fair treatment of shareholders and other stakeholders. This section demonstrates what the Group does to foster sustainable growth and how it facilitates responsible investing through green bonds, ESG funds and other products.
MOEX Group corporate goals relevant for this focus area and set in line with UN SDG targets
SDG 8.3, 9.3

Increase growth opportunities and access to financial markets for small and medium-sized enterprises (SMEs)


SDG 8.10 Develop a financial infrastructure for access to capital markets, and promote the development of a local investor base
SDG 9.b Increase growth opportunities and access to financial markets
for companies developing innovative products
SDG 9.1 Increase access to financial services for retail investors

SDG 12.6, 12.8 Improve the quality and quantity of ESG information disclosed by issuers
SDG 12.6, 13.3 Increase companies' awareness of sustainability trends, standards and best practices

Major highlights in responsible investing and sustainable growth